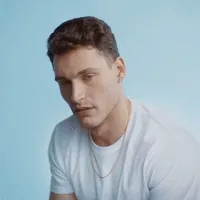 Many assume that women would suffer more trauma than men after an ending of a serious relationship. This conclusion may be true in the economic realm, especially if the female partners or wives are dependent on their boyfriends and husbands for support. But in the emotional or psychological realm, the case may be different. Women tend to perform well in coping with the emotional pains after a breakup in a relationship compared to men!
A study by Perilloux and Buss (2008) indicated that knowing who among the men and women would suffer more pain in coping with a breakup would depend on who are the rejectors and rejectees.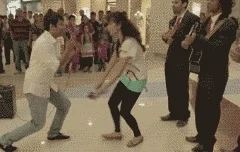 Both men and women who were rejected, compared with those who did the rejecting, experienced more depression, loss of self-esteem, and rumination. But between men and women who were both rejected after a serious relationship, men tend to suffer more emotional hardships than women.
If men were rejected (rejectees) by their girlfriends and housewives (rejectors) in serious relationships, they tend to cope very badly after breakups compared to women (rejectees). Some studies revealed that women typically report experiencing more benefits after the breakup and men report poorer adjustment (e.g.Avellar & Smock, 2005; Bevvino and Sharkin, 2003; Haugaard and Seri, 2003).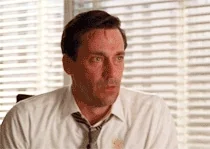 In addition, since men tend to be more romantic and more involved in establishing and maintaining a romantic or marital relationship, they experience more frustrations compared to their female partners after a divorce or separation. To enhance their romantic union, men tend to invest more time and resources than women. This serious investment of male partners in a romantic or marital union can lead to large costs if the relationship is terminated. Breakups can be costly and emotionally devastating to men when their ladies decide to discontinue the relationships.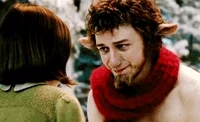 Why Men Deal with Breakups More Badly than Women
1. Although they tend to have more business and social connections as well as personal friends than women in public life, men generally have less intimate friends to confide their emotional problems compared to women. In terms of quality and intimacy in personal relationships, women tend to have deeper social bonding with their peers, cliques, and friends than men. Women tend to share more of their negative emotional experiences with their inner circles of friends than men.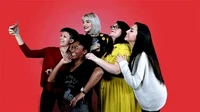 2. Men tend to hide their emotions compared to women. In a patriarchal society, men are socialized by their parents to be strong, logical, active, and masculine in their personal ways. Sons are expected to avoid signs of femininity in dealing with problems of life.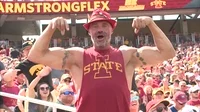 Although they are trained to be strong in real life problems, they are not socialized to handle well emotional problems such as divorce or serious breakups in romantic relationships. Thus, when their girlfriends and wives decide to end the relationship, they usually experience strong depression, loneliness, and imbalance in their daily routine. Men's main confidante in romantic and marital relationships are usually their female partners. Thus, if the latter would divorce and reject them, the separation and emotional hurt are indeed very painful to them. In this case, many would resort to palliatives such as using drugs and alcoholism just to forget the past and minimize the emotional suffering.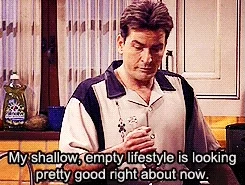 3. Men do not often express negative emotions compared to women (e.g., Burke et al., 1976; Levenson et al., 1994). Some studies have shown that there are gender differences in the stressful reactions to coping with negative daily life events and that women are more likely to use negative emotion-related coping strategies such as cognitive rumination and seeking emotional support than men (Matud, 2004; Tamres et al., 2002).
Conclusion
In sum, it is true that men, especially the breadwinners, can easily cope well after a divorce or separation than women in the economic realm. But in the area of emotional and psychological adjustments, men tend to suffer more emotional pain and trauma and recover badly after a breakup compared to women. The socialization process or social upbringing of men in society that emphasizes reason, achievement, suppression of negative emotions, and focus on economic and social pursuits, rather than on fulfilling emotional needs for males, is a major contributory factor on why men tend to have less intimate friends and tend to be inhibited to share their emotional problems after a breakup.
Thank you for reading this post. Feel free to like, comment, or share it with your friends and followers. Cheers and best wishes!
GIF Credits: Giphy.com
References
Avellar, S., and Smock, P.J. (2005). The economic consequences of the dissolution of cohabiting unions. Journal of Marriage and Family, 67, 315–327.
Bevvino, D.L., and Sharkin, B.S. (2003). Divorce adjustment as a function of finding meaning and gender differences. Journal of Divorce and Remarriage, 39, 81–97.
Burke, R. J., Weir, T., & Harrison, D. (1976). Disclosure of problems and tensions experienced by marital partners. Psychological Reports, 38, 531–542.
Haugaard, J.J., and Seri, L.G. (2003). Stalking and other forms of intrusive contact after the dissolution of adolescent dating or romantic relationships. Violence and Victims, 18, 279–297.
Levenson, R. W., Carstensen, L. L., & Gottman, J. M. (1994). The influence of age and gender on affect, physiology, and their interrelations: A study of long-term marriages. Journal of Personality and Social Psychology, 67, 56–68.
Matud, M. P. (2004). Gender differences in stress and coping styles. Personality and Individual Differences, 37, 1401-1415.
Perriloux, C and Buss, D. (2008). Breaking up Romantic Relationships: Costs Experienced and Coping Strategies Deployed. Evolutionary Psychology. 
Tamres, L. K., Janicki, D., & Helgeson, V. S. (2002). Sex differences in coping behavior: A meta-analytic review and an examination of relative coping. Personality and Social Psychology Review, 6, 2-30.