A true romantic love is said to be sincere and based on mutual self-giving. People must avoid a one-sided affair where one partner in a romantic relationship is just using the other to satisfy his or her own needs. Sadly, there are people who allow this type of love and allow their partners to manipulate them, most probably because of the lack of options.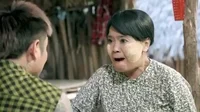 This situation is particularly true for people who desperately look for a romantic partner despite being used by the other. A person who is single with a mature age or a young person who is pressured by his or her peer group and relatives to have a boyfriend or girlfriend may cling to an unhealthy or one-sided romantic love. As the following lyrics of the song "I can't live without you" by the Bad Company illustrate:
The first time you deceived me, it nearly broke my heart
What hurts me most was I'm the last to know
So lately I've been thinking, thinking 'bout you
I know deep in my heart you had to go
Last night when I told you, you looked into my eyes
A wicked smile just spread across your face
You know I can't resist you, no matter what you do
The way you treat me, babe, it's a disgrace [1]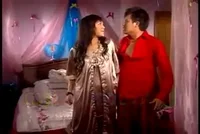 According to the great Winston Churchill, an "[i]mmature love says, I love you because I need you, mature love says, I need you because I love you." A true and mature romantic relationship does not use the other for selfish reasons. True love allows both partners to grow as persons and does not manipulate or use the other. Here's an example of a one-sided and an unhealthy type of romantic relationship. The lack of an option is one important reason why people stay in a one-sided love affair. Obviously, this type of romance is not true love: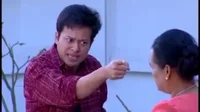 "I don't really know if I can call it love, but I really care for this guy in my college. I had always been a reserved, socially awkward individual. I never really dated any guy in my school years because I couldn't even look in the eyes of a man without blushing!… However, I am a changed person today—more confident, smart, straightforward and honest. This guy in my college was the FIRST guy who told me "I am falling for you". He told me he thought I was beautiful. It took over a month to finally tell him a yes because I was afraid if he would hurt my feeble heart. The thing about me is that if I love, I love unconditionally….And so we spend a lot of time together and during one of our conversations he told me about his psychological condition—he had split personality, was a socially disconnected individual and couldn't handle relationships. He told me about how his "falling in love" phase lasted only four hours to a few days… But the more I knew about his flaws, the more I loved him.
      Over time, I empathized so much with him that I ended up mirroring his emotions and his personality… I also realized that the only reason he sticks around with me is because 1) I am regularly at work and is a good student at a college. Hence, I can inform him of assignments to be submitted and college holidays. 2) He said he can't afford a girlfriend at the moment and I am available at a 'cheaper price' and mostly free because I don't demand anything. 3) I am a girl and he is a guy and he can satisfy his 'needs'….
      No! This is certainly not the way I wanted a man to love me. But I continued to remain in this one-sided, broken relationship in the craving and greed for the temporary happiness I gained when I was with him. I've lost all my self-respect; I have begun to value him more than I value myself. I know this isn't good, but I just can't get over him and I just don't seem to find the true love I have been looking for my entire 19 years [2].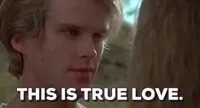 Love and intimacy go hand in hand in romantic love. But this must be felt by both partners. Love is the physical, emotional, sexual, intellectual, or social affection one person holds for another, while intimacy is the close relationship of two people where mutual acceptance, nurturance, and trust are shared at some level.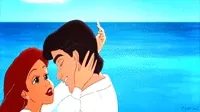 But not all romantic relationships can blossom into real love. Because of some psychological issues faced by people in romantic love as well as incompatibilities in terms of personal trait and character between lovers, the initial feeling of love or infatuation can turn into an "unhealthy" romantic relationship. People who experience this type of love are advised to leave the relationship and move on to search their true and meaningful love.
GIF Credits: Giphy.com
 References
 [1] http://www.azlyrics.com/lyrics/badcompany/icantlivewithoutyou.html.
[2] "I am in Love" by Nandana96 in www.experienceproject.com.