Many women may not be aware that there are things that turn off men. Of course, this can be cultural. It depends on the type of social expectations and gender roles between sexes in a particular culture. But those who reside in urban centers with middle-class orientation, the following attitudes and behaviors can generally turn off men:
1. Nagging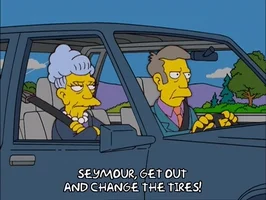 One of the top-most turn-offs for guys is the distressing and nagging attitude of women. Generally, what guys don't like is the on-going complaints and issues raised by them. When you start finding faults in your guy and rise issues in everything he does, he will eventually get frustrated by you and the relationship (slism.com).
2. Bad Hygiene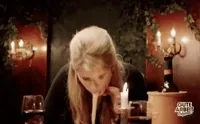 Bad hygiene is among the top turn-offs for guys. Guys dislike bad hygiene. They avoid the company of women with a bad aroma. If you don't clean your body, hair, and skin properly, then for sure you are turning your guy off with your unbearable odor. Always remember that guys crave for fresh breath and a sweet smell of skin and clear hair (slism.com).
3. Too Much Talking
An excessive and never-ending talking also turn a guy off. No doubt, guys love to listen, but they hate when all they have to do is to listen all the time. This creates an imbalance in conversation when a guy is not given enough time to make his talking. A talkative lady is considered egoistic by her guy. And if she keeps on repeating this kind of conversational attitude, her guy will surely draw away sooner (slism.com).
4. Excessive Obsession
Infatuation is another feminine trait that is found to be as critical as above mentioned turn-offs. Normally, girls think that what turns men off is the hesitation of women in moving ahead with them. However, they do not realize that men also hate when girls get obsessed with them and demand for suddenly living together under the same roof and getting married. Every guy likes attention and progress in the relationship, but with a gradual pace. But when girls are infatuated beyond the limit, the guys get eventually frightened away (slism).
5. Discussing Ex-Boyfriends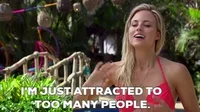 One of the biggest turn-offs for guys is undoubtedly discussing your ex-boyfriend stories and personality with your present guy. It totally shocks him when he finds you still discussing your past relationships in front of him. This will make him think that either your current relationship has got flaws, or you are unable to get the ex-guy out of your mind. This will totally deteriorate your relation with your guy (slism.com).
Reference
Slism.com (n.d.). 12 Surprising turn Offs for guys That Most Girls Know Nothing About. Retrieved from https://slism.com/girlstalk/12-surprising-turn-offs-for-guys-that-most-girls-know-nothing-about.html
Please follow or subscribe to this blog for more updates. Thanks