The following are some of the biggest turn-offs for women on a date. Men must avoid these actions and traits when having a formal or informal date with a lady. A turned off girl would probably tell her partner the following observations:
1. You Lack  Confidence, Boy! Your Body Language will Show it.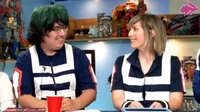 Insecure personality as shown in the guy's body language is a big turn off for women in a date.  If you're not confident about yourself or are feeling nervous during your dinner-date, your female partner will notice it. This is one of the biggest reasons why guys get spurned on a date. Women usually look for guys who are confident, secure, and ready to protect them. How can a nervous guy assure a woman that he can be dependable and reliable if he himself lacks self-confidence?
2. Oh, Boy! You look Cheap in Your Own Date When You Don't Have To Be!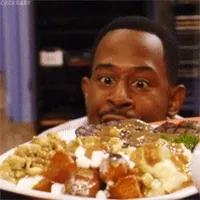 The first impression counts in your first date. Prepare for it, including your budget. Make sure you have enough money to bring your girl to an expensive dinner-date! Your date will result in a big turn off if she noticed that you trying to save money and thus look cheap! The following actions are some of the biggest turn-offs for women:
"#1: Order the cheapest thing on the menu, and make a joke if his date orders something more expensive. Even if you're kidding, this makes her feel hugely unappreciated.
#2: Ask to split the bill, when he's the one who asked her out. Look, 'don't go Dutch' is a core rule of manliness. If you ask her out, you pay. It's just polite.
#3: Bring a bottle of wine to a party, and take the leftover wine home. I'm not even going to explain this one…"(Sutherns).
3. You Have a Bad (Or Overpowering) Scent, Boy!
Some advice to avoid a bad or overpowering smell:
Step #1: Use antiperspirant, instead of just deodorant. Deodorant only attempts to block bad odors… while antiperspirant stops sweating altogether.
Step #2: Brush your teeth well every day, instead of just intensely brushing right before a date. Bad breath germs can live in your mouth/throat and can even grow … so wipe them out regularly by brushing on a schedule.
Step #3: Choose the right cologne (and use a max of two sprays). Some cologne is more powerful than others, so get one that's long-lasting, and tone down the number of sprays (one spray on both your chest and neck are ideal).
4. You Accidentally Make Yourself the Focus of Your Date!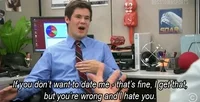 "There's a distinct line (a timeline, actually) between being expressive (what girls want)and being too informative (what they don't want). Being expressive means telling her that you like her, being honest when something's bothering you, etc.…but being too informative means talking about things that are way too personal/serious too soon (when she's not ready to hear them…)" (Sutherns).
5. You are a Boring Guy!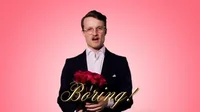 A boring guy is another big turn off for women. Women like dating partners who are entertaining with a strong sense of humor, making the date worthwhile. All girls and guys have experienced this at some point in their lives. Try to sit next to a guy, and his conversations were so boring that you would rather jump off a cliff.
6. You're a Narcissist Dating Partner!
A self-centered guy who cares more about himself than his date is a big turn off for women. Any guy who spends more time in front of the mirror than his own girlfriend is a huge turn-off. Also, if you're having dinner with your date, and the waiter accidentally spills a bit of juice on your silk shirt, wipe it away like a man. Don't whine about how your silk shirt is ruined and behave like a drama queen.
7. You Act Like You Know it all, Boy!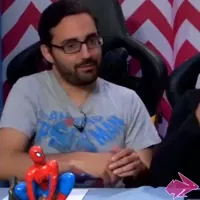 Don't talk as if you know all the answers to all the questions of your female partner. Nothing is worse than you acting like a dude who's too self-absorbed with your own self and forget to notice that your partner exists. Talk less and listen more to your date. Make her feel that she is important and special during your date.
 8. You're not Following Her Through, Boy!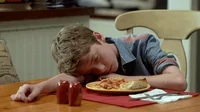 Women like persistent men. After the date, women expect their men to make a follow after the first encounter. They like men who pursue them. An inconsistent guy is the biggest loser and turns off for women.
GIF Credit: Giphy.com
References
Patterson, E. (n.d.). The 10 Biggest Dating Turn Offs for Women. Retrieved from https://www.lovepanky.com/men/understanding-women/10-dating-turn-offs-for-women.
Sutherns, R. (n.d.). "7 Big Things that Turn Women Off [From Her]". Retrieved from https://www.mantelligence.com/surprising-things-that-turn-women-off/.
Thank you for reading this post. Sign up with our newsletter or follow us via email for more updates.