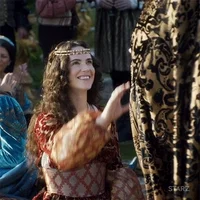 Introduction
Hello to all my friends, followers, and subscribers!
In this post, we are going to clarify the role of women in courtship, whether they are active or passive in the process of wooing a partner, as well as their attitude to romance, whether they are more romantic than men and suffer more than them following a breakup of a romantic relationship.
It is widely believed in urban societies that women are more romantic than men and that they do not initiate the process of courtship. It is assumed by many that men must always initiate courtship. The women are expected to just wait for male initiatives and passively choose whose seductions and proposals from their suitors they would accept to become their boyfriends. Since women tend to read novels and romantic stories, it is also assumed that they are more romantic and that they would suffer more than men in dealing with separations or break-ups.
It is generally perceived as a cultural taboo for women to court men. Women would appear "cheap" or "easy to get" if they make the first move in expressing their feelings towards men they fall in love with. Thus one may ask: Do women really court men? Are women more romantic than men and would suffer more hardships after a serious break-up?
Let us examine the following top myths or falsehoods on women and courtship. I hope you will this post helpful in your social life.
Myth No. 1
Women are passive in courtship. Men should make the first move and the women only respond to it.

Fact:
Both women and men are active in courtship, albeit in different roles. The most common pattern is that women court men indirectly through nonverbal signs, while men court women directly through verbal contact.
Many people believe that women do not play an active role in courtship. Women are said to just wait for men to do the first move to court them. In patriarchal societies, it is always thought that men must initiate courtship and control the entire process of establishing a romantic relationship. But some studies have shown that women are actually active in the courtship process (e.g. Moore & Butler, 1989; Grammer, 1989).
Although women do not generally initiate verbal acts or explicitly express their affection for specific men, they nevertheless initiate the courtship process by first manifesting nonverbal signs of infatuation such as occasional glancing, dropping a handkerchief, being extra sweet, etc., hinting that they are interested or want to be pursued or courted. If men find these signs of interest by women worth pursuing, they usually would respond through verbal contact. Therefore both men and women are active in courtship. Courtship is not one-way traffic. The women generally initiate the courtship process by showing signs of affection to the men that they fall in love with. Men generally respond to these signs through verbal moves to start the romantic relationship.
Research studies often point to the seductive eye contact as the most common nonverbal strategy used by women to woo their men.
Of course, there are always exceptions. There are men who show nonverbal signs to women in order to show that they are attracted to them. But the most common pattern in courtship seems to be that the women provide the motive or nonverbal signs that they can be courted by certain men. In turn, men respond to these signs by verbal contact to complete the process of wooing.
Myth No. 2
Men are always aggressive in courting women even without signs of interest.
Fact:
Men are generally hesitant to court women without nonverbal signs of attraction from them. Their first move is usually contingent to women's interest towards them.
Many people think that men can just court any woman they are attracted to even without any signs of seduction. But research studies show a different picture! Men tend to be hesitant to approach and court women without some form of seduction or nonverbal signals of attraction. These signals seem to be very important because males are generally hesitant to approach a female in the absence of indications of interest (Crook, 1972).
The very frequency of approaches by males appears to be highly correlated to the frequency of a female's nonverbal solicitation (Moore & Butler, 1989). Thus, in response to these signals males often make the first overt move.
Males usually say they'd use seduction more frequently than females and they erroneously conclude that they started the interaction (Grammer, 1989). But the male seductions appear to be contingent on the female's initiating behaviors. They do not seduce women if they feel that the latter are not interested. Despite the sensitivity to the females' subtle signals, men still process these signals in a largely sub-conscious way and would only initiate verbal moves if they are certain that women have special interest towards them.
Myth No. 3
Women are more romantic than men in courtship.
Fact:
Although women tend to read romantic novels and stories, studies show that men are actually more romantic than women in their outlook on love and invest more in building up the relationship.
Since most romance novels and romantic comedies are marketed to female audiences, women are generally considered more romantic than men. But one study that adopted the much-used Romantic Beliefs Scale indicated men have more romantic beliefs than women. It asked the respondents to rate the extent to which they agree with statements like, "There will only be one real love for me," and, "If I love someone, I know I can make the relationship work, despite any obstacles." The results showed that men typically outscore women on romantic beliefs.
Moreover, men are more likely than women to believe in the romantic notion of "love at first sight." They are also more likely to invest more time and resources in building up their romantic relationship. In one research, men tend to spend more money on Valentine's day than women. Sending Valentine's card is said to be sufficient for women. But men would go an extra mile to show their romantic affection for their partners by buying flowers, providing chocolates, arranging a candlelit dinner at a restaurant, booking a weekend away, buying theater tickets and splashing out on champagne or jewelry. This is a finding of a survey of around 2,000 men and women done by the researchers Consumer Intelligence for Valentine's Day.
Myth No. 4
Women suffer more than men in serious romantic break-ups because of their emotional sensitivity.
Fact: 
Research studies show that since men have fewer friends to share their personal problems compared to women,  they are more likely to suffer more heartaches than women following a breakup of a romantic relationship.
Many research studies show that women are more emotional than men. Thus, women are stereotyped as experiencing more anxiety, guilt, sadness, and anger following relational dissolution than men.
Surprisingly, there are also other studies that show that women are more responsible when deciding to end the relationship. They tend to play the role of breakup initiator more often than do men. They become conscious of relational problems sooner than men do, which allows them time to prepare for the breakup and consequently leave men surprised by the revelation.
Men tend to be more vulnerable, shocked, or upset after romantic separations. A study by Shimek and Bello (2014) revealed that men handle the ending of a romantic relationship worse than women. They also have stronger feelings of sadness, depression, and loneliness compared to women.
Men have fewer individuals they can rely on and turn to for some support after a romantic break-up. They become emotionally devastated after a separation because their primary confidant was their now absent partner. A research by Day and Livingstone (2003) indicated that women are more likely to confide in others about their romantic problems, while men are more independent and often refrain from expressing their emotions to their friends.
Thank you for reading this post! Please comment, like, or share this post to help others. Cheers and best wishes!
 Photo credit: Pexels.com free photos
References
Arla L. Day, and Holly A. Livingstone. "Gender differences in perceptions of stressors and utilization of social support among university students." Canadian Journal of Behavioural Science 35 (2003): 73–83.
Sally A. Shumaker, and D. Robin Hill. "Gender differences in social support and physical health." Health Psychology 10 (1991): 102–11.
Shimek, C. & Bello, R. (2014). Coping with Break-Ups: Rebound Relationships and Gender Socialization. Soc. Sci. 2014, 3(1), 24-43; doi:10.3390/socsci3010024.
The Telegraph. "It's official: men are more romantic than women". Retrieved from https://www.telegraph.co.uk/women/sex/online-dating/9860958/Its-official-men-are-more-romantic-than-women.html.
Seidman, G. (1 Oct 2014). "6 Myths About Men, Women, and Relationships". Retrieved from https://www.psychologytoday.com/us/blog/close-encounters/201409/6-myths-about-men-women-and-relationships.